A foot and ankle specialist, also known as a podiatrist, focuses on the diagnosis and treatment of disorders and injuries of the foot, ankle and lower leg.
Although the word "podiatry" first came into use in the United States during the early 20th century, the field itself dates back millennia. ("Chiropodist" is an older word for a podiatrist.) Egyptian carvings dating back to 2400 BC depict doctors working on hands and feet. The ancient Greek physician Hippocrates (circa 460 – 370 BC) described calluses and corns, and he invented skin scrapers for removing them. These devices were the ancestors of scalpels.
What kind of education does a foot and ankle specialist need?
A foot and ankle specialist or doctor of podiatric medicine (DPM) undergoes medical training, beginning with a pre-med program in college that will prepare them for medical school or podiatry college. Both of these typically offer four-year programs. During the first two years, a medical student will study such basics as anatomy, patient care, physiology and other courses that practically all medical students take. The remaining two years will consist of courses and medical rotations, with the latter taking place at clinical, surgical or rehabilitation facilities.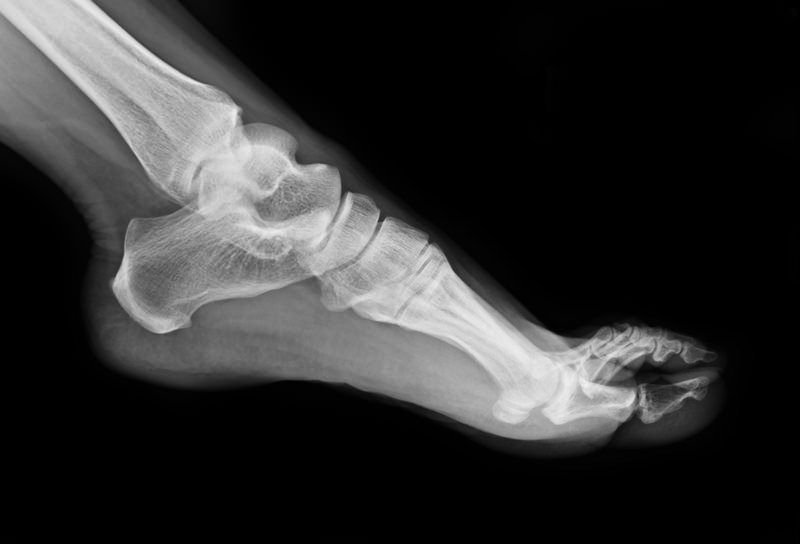 After completing medical school, a foot and ankle specialist will then serve a residency at a hospital or clinic, which can last two to four years. Podiatrists do need a license to practice within the United States, but the requirements for obtaining a license vary from state to state. A podiatrist will usually need to pass a state licensure exam or get a board certification from a medical organization like the American Board of Podiatric Medicine. A podiatrist will generally have to meet continuing education requirements in order to keep their certification and license.
Some podiatrists can perform surgery on the tendons, muscles, ligaments, joints or bones of feet and ankles. Common procedures a podiatrist might perform include excising neuromas (a type of benign tumor), repairing ankle ligaments, removing bunions or straightening hammer toes.
What are some of the conditions that a podiatrist treats?
A foot and ankle specialist treats conditions and injuries that affect the foot, ankle or lower leg. Here are some of the most common conditions that they treat: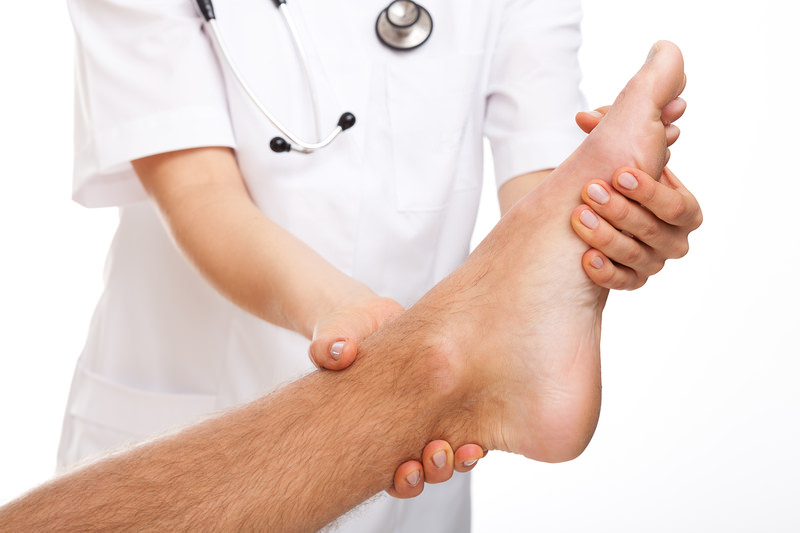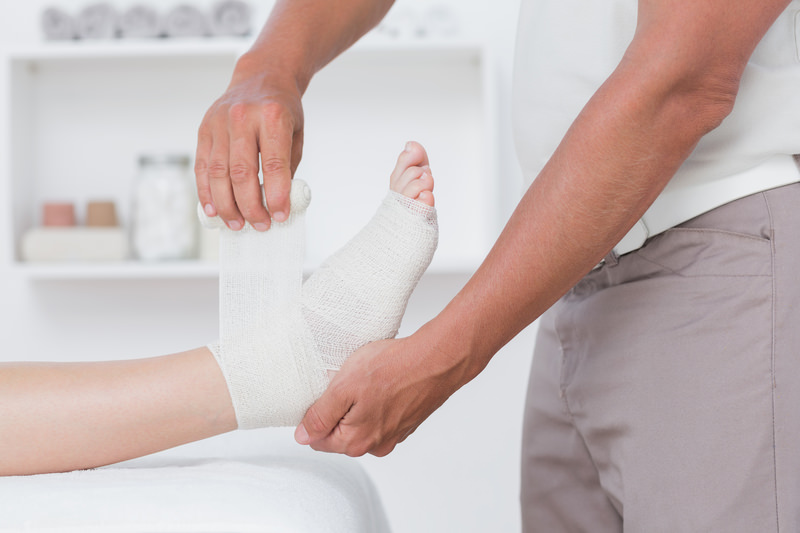 Specialties
After earning their DPM degree, a podiatrist may decide to pursue specialized training. Generally, the podiatrist will have to serve as a resident during their training. The specialized fields a podiatrist could pursue include the following:
Podiatric primary care involves prevention of foot and ankle problems, as well as their diagnosis and treatment. Podiatrists in this field often work with families, and they can advise their patients on how to maintain good health.
Podopediatrics is the diagnosis, prevention, and treatment of foot and ankle problems in children.
Podiatric orthopedics is the treatment of bone and joint problems involving feet and ankles. These practitioners may prescribe and provide prosthetics, orthotics, special footwear and physical therapy to help their patients.
Podiatric surgery is the use of surgical techniques and procedures to correct foot and/or ankle problems.
Podiatric sports medicine is the treatment of injuries to the foot or ankle in athletes.
Podiatric wound care and management is the care and prevention of ulcers and other wounds. Specialists in this field often work with people who have chronic systemic diseases like diabetes.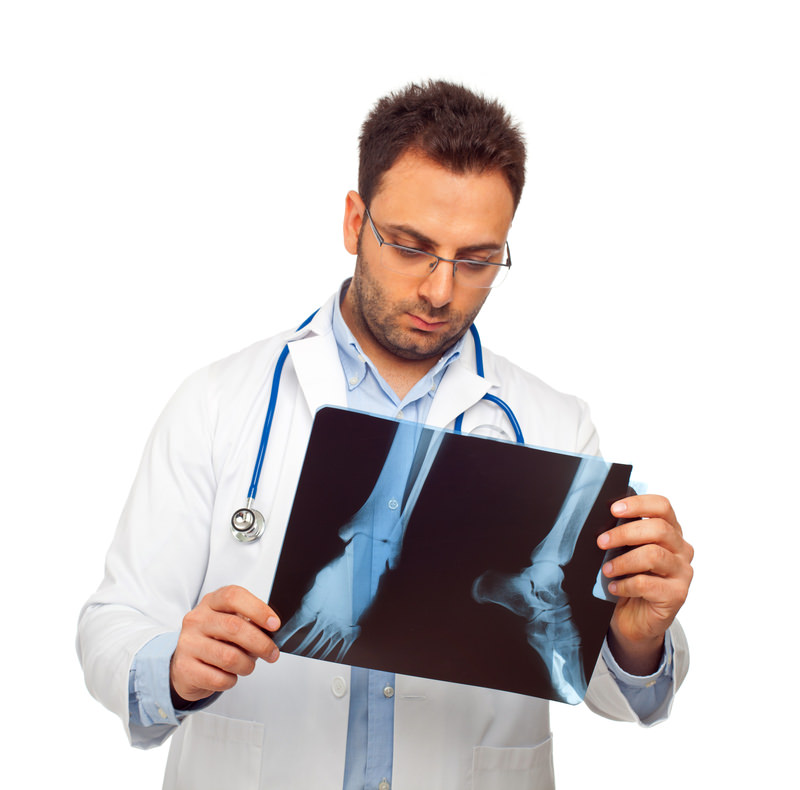 When should someone go to a podiatrist?
Foot and ankle specialists can help people prevent foot or ankle injuries as well as treat them. People who are at risk of such injuries should consult a podiatrist about preventive care. For example, runners and other athletes have a high risk of foot and ankle injuries. A podiatrist can assess the athlete beforehand and identify possible problems before they lead to injuries. A podiatrist can also advise an athlete about the best athletic shoes for their feet.
Similarly, people with chronic, systemic diseases like diabetes should consult a foot and ankle specialist about preventive care. Diabetes increases a patient's susceptibility to foot problems. A patient with diabetes should, therefore, have a podiatrist examine their feet at least once a year. Studies have shown that diabetes patients who work with podiatrists reduce the chances of losing a foot to amputation by over 50 percent.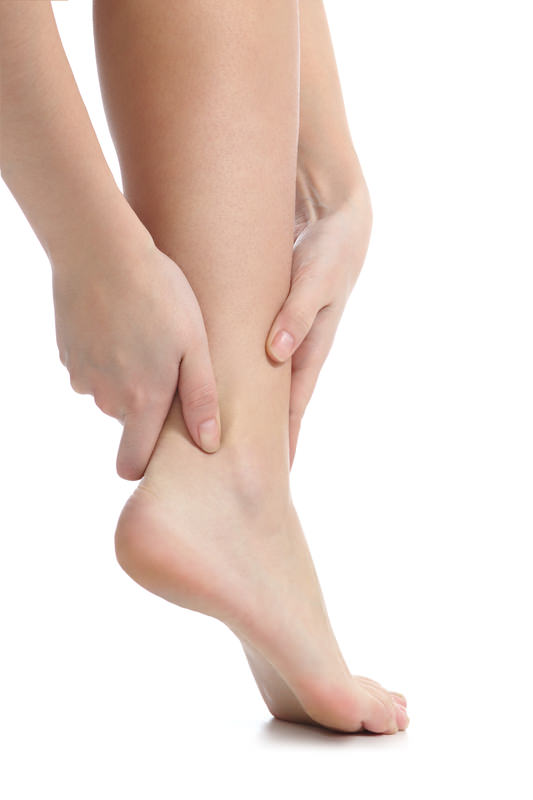 People with chronic problems involving their joints should see a foot and ankle specialist. Swollen, reddened, stiff and painful joints are often symptoms of arthritis, a very common condition that can lead to disability if not treated. A podiatrist can recommend treatments that relieve pain and may keep the joints healthy.
Persistent pain in the foot or ankle is another reason to go to a podiatrist. The pain can indicate a condition like a bone spur or an infection that needs a doctor's attention. Trouble walking is yet another clue that it's time to visit the foot and ankle specialist. Difficulty walking accompanied by swelling, redness and growing pain can indicate a sprain, strain or even a broken bone.
To schedule an appointment for an initial consultation with a top foot and ankle specialist, contact our office today. Our doctor and supporting staff are all well versed in the top innovative treatment methods in the field of podiatry. We see patients of all ages and with all activity levels, providing specialty care for seniors, children, athletes, and more.